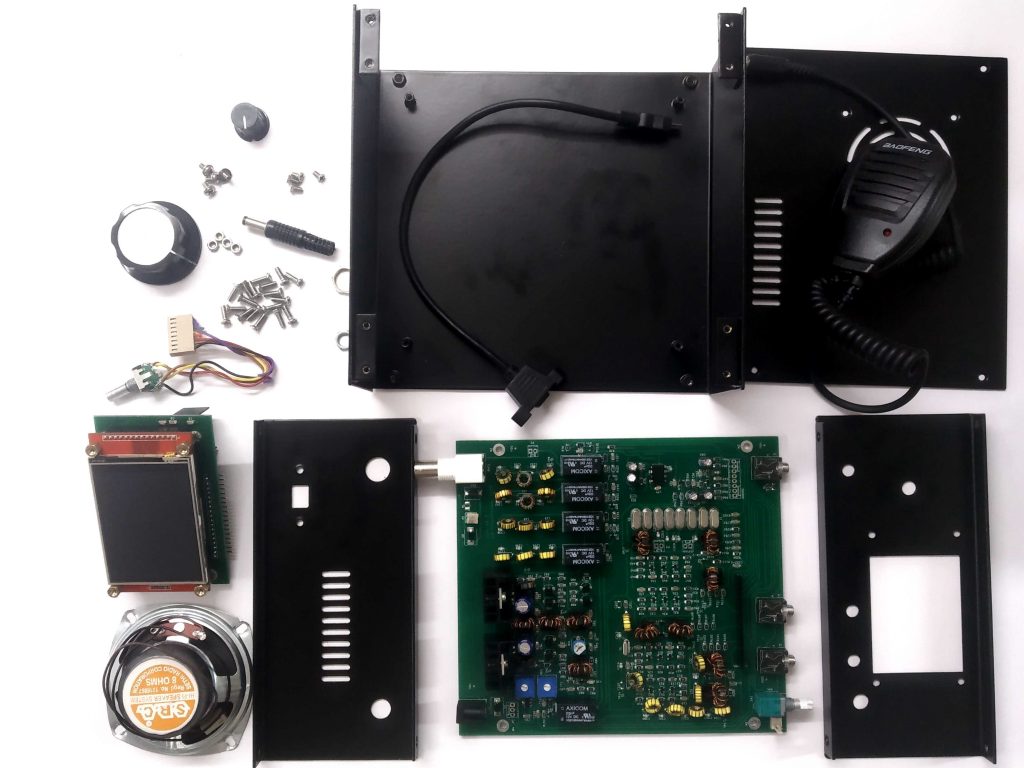 Order the Full kit of µBITX v6 with TFT Raduino for $199 with free shipping ($10 extra for DHL Shipping).
Contents of the Full uBITX v6 kit:
Main uBITX v6 board1. Main uBITX board with mounting hardware
TFT – Raduino Board with Display with mounting hardware for the front panel
Encoder with presoldered cable
Tuning knob
Volume control knob
USB extender cable
Mounting screws, nuts
Microphone
Power supply jack
 Speaker
 Cabinet (box) – chassis, front, back panel and top panels
Ships within 7 working days from the date of order.
Tips: – If you are in the USA, we recommend the DHL option. It arrives within a week. – European shipments through DHL have often been subject to unusual duties. Stick to IndiaPost option. It is reliable, slow but duty-free. – Russia doesn't accept DHL at all. – Czechoslovakia doesn't handle IndiaPost.
Buy µBITX with DHL Shipping for $209  (an extra $10)
. They will deliver it to you within 7 working days, anywhere in the world. Many European builders who ordered DHL delivery were slapped with a custom duty. 
The DHL  option is not recommended for European builders
, unless you are sure of the custom duty impact.