sBitx – Developer's Edition
The sBitx Article
|
Operating Manual
|
Circuit Diagrams and Software
 |
Assembly Manual
The sBitx Developer's Edition was a limited run that sold out.
Join the https://groups.io/g/bitx20 for announcements regarding future availability. The circuit and the software is all open source we encourage you to try scratch-building it.
The sBitx is a 40 watts, fully open source, high performance HF SDR transceiver with in-built popular modes like the FT8, RTTY, PSK31, etc.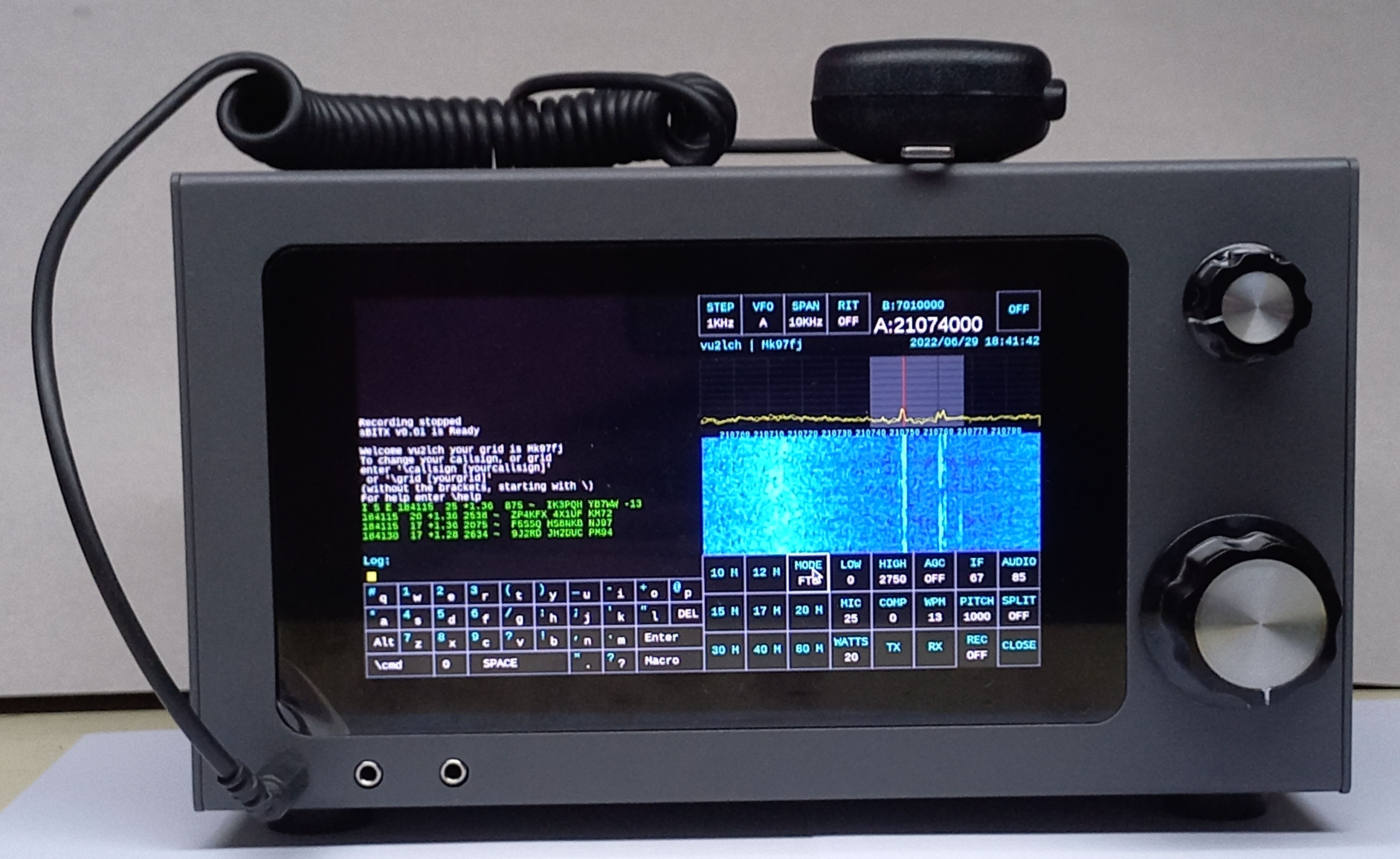 Performance from Simplicity
Performance doesn't have to come with expensive components. A careful application of design principles over inexpensive and readily available parts and modules like the Raspberry Pi and ordinary transistors like the 2N2222s, results in a simple radio that is powerful and yet easily understood.
Easy to understand, simple circuit that allows you to modify, enhance or experiment. None of the components cost more than a few dollars.
Read the detailed sBitx design paper, download the Circuits and the Software. 
Hackable 
Entire development system is on the radio and preconfigured. Start editing the code and run build to see the changes. No need for any external computer to hack this radio.

Written in plain C language. If you can read Arduino code, you can code the sbitx too!

Simple User Interface encourages you to change the layout, create you own look and feel with your own buttons, screen layouts and macros.

Intuitive approach to SDR

Understand and learn to do DSP, SDRs. The sBitx's approach  uses a conventional superhet architecture along with convolution SDR to build the simplest SDR architecture.
The Receiver
The receiver is a hybrid architecture that filters exactly 25 KHz of RF spectrum using an aggressive crystal filter, eliminating the image problems associated with phasing type of SDRs.
Passive FET mixer without early amplification with +28 dBm IIP3 

6 pole, 25 KHz bandwidth crystal filter front-end suppresses opposite sideband by 70 db.

High dynamic range IF system to preserve all closed spaced signals of digital modes. 

General Coverage HF reception

Ring free Pass Band Tuning for working CW and SSB without fatigue

Audio Recording of brag tapes

Automatic decoding of in-built modes like FT8, RTTY, PSK31

AGC settings of Fast, Medium and Slow

Band stacking VFOs, 4 frequency/modes on each band
Transmitter
The transmitter is a powerful 40 watts output radio for when the going gets tough
The PA uses IRFZ24N transistors that can are easily replaced even if you blow them up

40 watts on 80m and 40m, goes down to 20 watts on 15m and 6 watts on 10m

3 section low pass filters for clean transmit output.

Two VFOs with split function, incremental tuning.

Speech compression for SSB

Better than 43 dbc suppression of spurious emissions
Brief Specifications
Frequency

Receive; 100 KHz to 30 MHz,

Transmit: 3500-4000, 7000-7300,10000-10150, 14000-14350, 18000-18200, 21000-21450, 24800-25000, 28000-29700 (KHz)

Power Output

40 watts on 80M and 40M, 

30 watts on 30M and 20M,

20 watts on 17M and 15M,

10 watts on 12M,

6 watts on 10M

Power Consumption

Receive: 1.5 A

Transmit : 10 A

VFOs

Two VFOs A and B, with split operation, tunable in steps of 100 KHz, 10 KHz, 1 KHz, 100Hz and 10 Hz.

Direct frequency entry from the keyboard

RIT : Receiver incremental tuning +/- 25 KHz

Split operation: Cross band

Band stacking

4 frequencies/modes on each band, selectable by repeatedly pressing the band switch.

Modes 

USB, LSB, CW, CW-Reverse, RTTY(45), PSK31, FT8 (with on-display decoding and sending)

2-Tone test signal for intermodulation testing and PEP measurements.

Logging

Built-in logger with N1MM format macros, Auto incremental Exchange number of contesting.

Recording

Record your QSOs int WAV format files

Third party apps

Fldigi: FLdigi intergrated via xml-rpc.

QRZ.com: Queries your contact's callsign on qrz.com

Receiver

Noise Figure: +15 dB,

IIP3 : +28 dBm

Transmitter

Upto 40 watts of variable output power

Better than -43 dBc suppression of spurious signals Speech compression on SSB

Telnet

 Connects to RBN and DX clusters from the radio
Buy the Fully Assembled sBitx ($499 USD)
Out of Stock
A fully tested and working sBitx with the original 7 inch Raspberry Pi display and 2 GB Raspberry Pi, all software installed and tested. Included:
Fully assembled, working sBitx with preloaded software

7 inch, ten touch, official Raspberry Pi  capacitive display

Raspberry Pi 4, 2 GB version

32 GB SD card with the preloaded sBitx, Fldigi software

High quality, laser cut, thick aluminum enclosure

Large heatsink eliminates the need for noisy cooling fan 

Microphone

DC power connector
Buy the Basic sBitx ($299) (without the Raspberry Pi, the Display and the Microphone)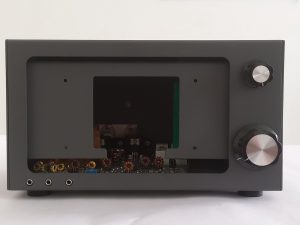 Out of Stock
A fully tested and assembled sBitx without the Raspberry Pi, the Display and the Microphone that you will have to supply.
All the mounting screws, etc. required to mount the Raspberry Pi and the Display (see the Assembly Manual).
A 32 GB SD card loaded with

 the sBitx (to be plugged into the Raspberry Pi)